What you see is what you get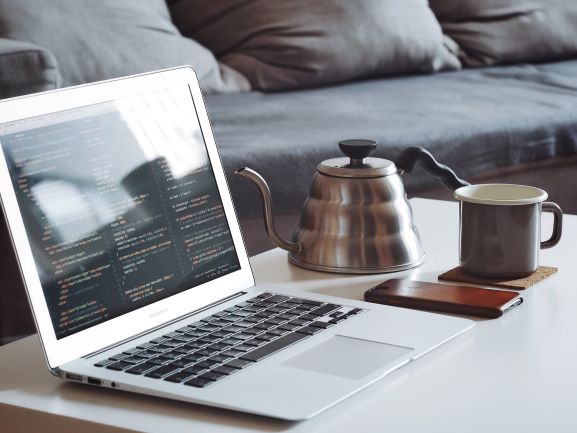 Each business is unique and contains a unique set of requirements and business processes. In the process of automating business processes, the customer himself determines which processes are more important for him, how tasks need to be automated and which ones to optimize. What you want to see at your display strongly depends on what you really need. With this module, you can set up the system representation.
The system administrator must be able to access all important indicators and modify the implemented solution in order to properly manage the system. The Trood system implements the Front-end Composer interface designer, which allows you to include the required components in the view, display the developed components and system blocks, and also apply the configuration of the entire system configured in the Enterprise Manager modules.
As a result, any client gets the most customized interface, easy to use, containing all the required data and displaying the existing, important relationships. With this approach, the flexibility and adaptability of the solution and the possibility of its control during use are provided. All clients and partners of the Trood system get access to the partner portal, which contains a complete knowledge base on the capabilities of the system and its individual components, technical descriptions of current modules and their updates. Partner portal users have the opportunity to exchange views, communicate directly with Trood system developers, select a suitable and experienced integrator for their business requirements, and stay up to date with the most important information.
What comprises Front-End Composer
Front-End of Trood employs a component-based approach and includes 3 main components:
Developed components and system blocks, such as tables of leads, task order cards, external representation of a report.
Business objects. They include descriptions of business logic for specific data objects and a set of configuration files interlinking objects between each other and allowing to work with unified interface of Custodian.
System configuration retrieved from Enterprise Manager and responsible for pages population with components and data aggregation from external sources.
The key feature of Trood front end is in possibility not to change back-end during the development cycle which considerably simplifies database management. See also more details on Custodian.
Architecture of applications
Application of Trood is controlled by Trood Core library that includes all standard components. It comprises:
Standard service library – it includes control methods for basic system control functions: file service, authentication, reporting service, mail services, etc.
Business object library – it includes business logic to work with all entities utilized in the system, as well as their configuration and interlink description.
Component library – it contains the operation logic for front-end components and interrelations between components and business objects. Based on the data scheme of specific entities, one and the same component can be individually specified for separate business objects.
Redux-Restify library – it includes operation methods for API Custodian and data repository of Trood Core applications (data used in the system, such as data of forms, switchers, system settings, etc).
Business objects and components have access to Trood Core services to perform system-level actions, such as mailing or data appending.
Components are combined in blocks which can further be used as a unified whole when creating new pages. The example of a block is a form containing text fields and buttons simultaneously.
Creating a system page
Using the above libraries and Custodian technology allows us to simplify programming when creating a page to a minimum. In fact, the process is about to assembly out-off-the-box components and rarely writing a new specific component for special business purposes.
Such assembly can be arranged in the Page Manager developed in Enterprise Manager (see further description in Enterprise Manager).
General view of Page Manager:
The figure above displays the elements that are currently used on the page. The right-hand menu contains the list of standard blocks that can be added onto the page and set up to control specific entities of the system. This tool allows adding your blocks to this list and using them for creating a page.
Dear friend! Since you are here and still reading, please know that we perceive each TCP visitor (let alone member) very personally. We don't abuse you with popups encouraging to sign up, but if you leave your email here:
you will cause our eternal gratitude and tears of happiness. You will see how responsibly we approach our mailing policy, and we promise you won't get any odd word from us! (unless something goes wrong with our AI called Boris) All our emails are gluten- and dairy-free!
Do you like it? Share with your colleagues!
Welcome to TCP (Trood Community Platform). Here we are building a community of like-minded people who share passion and knowledge about cutting-edge software development technologies. If you're looking for advice or willing to share your experience in IT, we'd love to hear from you in our community discussions. If you are a product creator, business owner, or developer who wants to be in touch with industry experts, here in TCP you are in a good company of opinion leaders and other enthusiasts. There is only one little thing left: we invite you to register and get access to all materials and a personalized news feed! Please,sign upand stay at the same wave with us!