Trood Architecture Concepts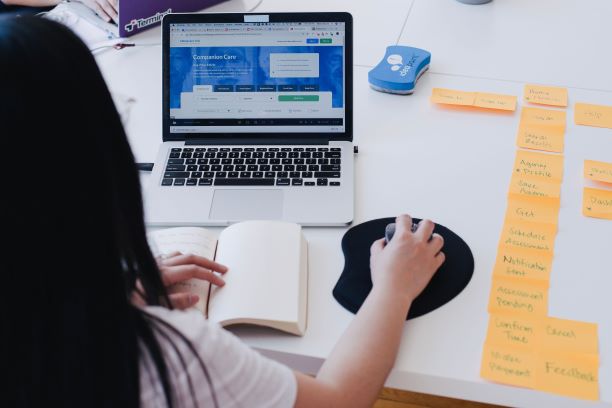 This article covers the system architecture of the Trood Core platform and intended to provide a general understanding of how Trood-based software is being developed and supported.
The material is designed for system engineers with an advanced technology background, though using the links provided and other TCP materials any interested researcher can make his way to a full understanding of the key concepts.
The architecture of Trood Core is designed to fully comply with Trood Key Concepts. We won't repeat the information here and just dive into technical details.
Primary goals of Trood Core
The primary goals of Trood Core are as follows:
Provide powerful tools and infrastructure to concentrate on product development instead of a bottom layer of software.
Handle the data in the most efficient way provided by a unified end-user system.
Maintain an ergonomic environment for system integration, data storage, processing, and representation.
Offer out-off-the-box functionality that ascertains flexible, scalable, and maintainable software solutions.
Scope of Trood Core applications
The general scope of Trood application includes but is not limited to:
Ad Hoc business automation basing on Trood Business Modules.
Lean launch of IT products basing on Trood Core technologies.
Integration and development of existing IT systems and infrastructures.
Technically, Trood is a set of software business services and technologies that allow lean and full-scale business automation.
Trood Core components
Trood Core consists of multi-tier components. Each Trood Core component is designed to be maximally integrable and interchangeable.
Some components are based on 3rd party and open-source software. Depending on the type of software built on Trood, different underlying components may be chosen. Best practices that are covered by corresponding guidelines.
See the Trood Architecture by the link.
Scheme 1. Logic Structure of Trood Core Services and Technologies
Scheme 1 above describes the Trood Core components structure. Each component has its own documentation available by links provided.
Hereby we describe the main ideas behind the structure.
Bottom layer
This is a fundamental layer that allows operating seamlessly with primary functions to set up a database.
This layer constitutes from three modules/services:
Business Entities (Custodian)
Dictionaries (included in Business Entities)
Journals
The technology of Business Entities has CRUD operations available through REST/JSON or via multiple language-specific libraries, providing the ability to work with business entities on any programming language and framework you prefer.
Business Entities - CRUD engine with SQL-like backend (pgsql, mysql, sqlite). It also combines event handling/processing related to business objects and the capability of information layout for internal business objects using RQL queries.
See more details on this layer at the link.
Middle layer
This is a primary layer to process data and form business logic.
There are three constituent parts in this layer:
Integration sublayer, responsible for connections with third party services.
Data Analysis / BI is a multi-functional sublayer to process historical data.
Services - this includes a set of special dedicated services aimed at resolving particular tasks.
See more details on this layer at the link.
Front-End layer
This is the first thing a user encounters when working with the system. It is important that the user interface (UI) is user-friendly, intuitive, and functional. The UI is one of the most customizable system components.
Trood does not allow to create custom user interfaces without coding, as in practice it usually leads to an even longer time of development with poor UX in the result.
What we provide is a set of unified components, integrated with Trood Core backend mechanisms, and a framework atop - React/Redux for web applications and React Native/Redux for mobile.
More about Front-End layer at the link.
Infrastructure layer
The infrastructure includes solutions and services that help administer and maintain services implemented on Trood Core, as well as monitor system conditions and manage connected services.
See more details at the link.
DevOps and friends
Trood provides best practices of DevOps processes and a list of integrated 3rd party solutions for documenting, testing, profiling, monitoring, deploying and so forth. Though we offer our own DevOps processes are usually specific to a particular development team. We encourage you to link or share your best practices with us and submit your insights to Trood Development discussions.

--------------
We are truly inspired by your interest in Trood technologies and looking forward to making business software more effective, powerful and inspiring with you!
Trood
Dear friend! Since you are here and still reading, please know that we perceive each TCP visitor (let alone member) very personally. We don't abuse you with popups encouraging to sign up, but if you leave your email here:
you will cause our eternal gratitude and tears of happiness. You will see how responsibly we approach our mailing policy, and we promise you won't get any odd word from us! (unless something goes wrong with our AI called Boris) All our emails are gluten- and dairy-free!
Do you like it? Share with your colleagues!
Welcome to TCP (Trood Community Platform). Here we are building a community of like-minded people who share passion and knowledge about cutting-edge software development technologies. If you're looking for advice or willing to share your experience in IT, we'd love to hear from you in our community discussions. If you are a product creator, business owner, or developer who wants to be in touch with industry experts, here in TCP you are in a good company of opinion leaders and other enthusiasts. There is only one little thing left: we invite you to register and get access to all materials and a personalized news feed! Please,sign upand stay at the same wave with us!