Robust supply chain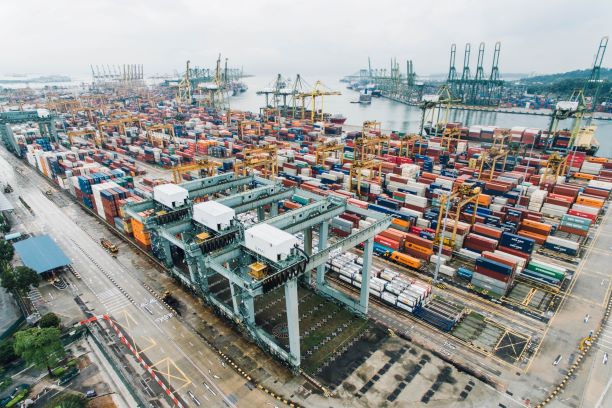 Often companies work with the physical delivery of goods. they need to organize the process of shipment of goods to buyers and customers. The process of goods movement from the moment of shipment to destination delivery requires effective elaboration and management. Logistics operations are connected with some expenses, and their minimization is always among the key business tasks, especially when logistics is the main business of a company.
The logistics process is related to several adjacent operations and sometimes involve many people. So, it is important to provide seamless operation of this mechanism. As the business grows and the amount of logistics operations increases, the management of logistics becomes even more important. Optimal control will result in the economic utilization of resources involved in this process.
Supply chain management is especially important when this process is included in the chain of more global processes including several departments and even companies. In such a situation, the timely delivery of goods is a vital requirement for the company.
Supply chain digitization
Contemporary enterprises cannot get along without the digitization of their business processes. This is a must to provide manageability and scalability of the business. Digital transformation of the supply chain process allows you to offer optimal and manageable business processes where every customer can self-optimize their logistics thus providing optimal, balanced business.
Today, a typical supply chain management system allows tracking and controlling the whole cycle of operations of goods shipment and delivery as well as related data exchange and financial operations during the whole path of goods from shipment point to destination.
Important characteristics of a supply chain management system
Many companies have a considerable amount of logistics operations in their business. Supply chain management is very important in such companies.
Supply chain management is the main commercial activity of a company.
It is known that the phenomenon of goods delivery originates in the distant past, starting from the simplest delivery of goods from one point to another. As society evolved and production capacities grew, many companies started to organize entire chains for supplies. And they needed to optimize the logistics process as it was getting more and more complex. With the appearance of computers, all the tasks related to logistics are digitized and improved. Today, there are various solutions to manage supplies including such processes as planning, product lifecycle management, supply chain management, purchase and logistics management, as well as maintenance and support.
Contemporary trends in supply chain management.
It was very fast when supply chain management operations reached the limits and got obsolete due to some manual operations required for supply handling. Now computers allow you to do that automatically as well optimize its implementation. Internet and networks, fast and timely data transfer turned the entire process of supply chain management to brand new level opening horizons to optimize the entire process.
Intelligent management of supply.
In a modern economy, the model of supply chain management lies beyond a company or a corporation. A full-size network for supplies is actually a set of separate resources combined in a unified, intelligent network of control.
Cloud solutions in supply chain management.
To make contemporary systems capable to control supply chains in a manageable and scalable way, the management software is often developed as a cloud solution, which is especially acceptable and expedient in terms of big, international corporations.
End-to-end solution for the supply chain.
The ability to control the whole supply chain is determined by end-to-end management of all processes related to the supply chain. This allows us to create an integrated solution that includes logistics management, supply chain planning, purchase and order management, as well as tracking delivery along the whole goods path.
Implementation of supply chain management in Trood platform
The Trood platform includes the Supply Chain Management (SCM) module with the main purpose to control the business process of goods/services delivery in the most optimal and efficient way. The module's operation includes planning supply, its delivery operation, organization of customer relations. As a rule, the planning includes annual schedule calendar of supplies based on business requirements, their approval and consolidation. Our module allows you to control this business process and perform delivery itself including all necessary steps such as order placement, tender or supplier selection, order placement to a selected supplier, preparation of all required documentation about the tender and agreement.
As the business gets steady, it is quite often that the list of supplies becomes fixed, and those suppliers are used later on. Our module allows you to regularly perform supplier attestation to assess this efficiency and optimal operation. Every supplier can have a personal user profile, where we register key information, related documents, cooperation history, and supplier rating. Each accomplished delivery affects the summary rating and allows us to select the most reliable suppliers.
Dear friend! Since you are here and still reading, please know that we perceive each TCP visitor (let alone member) very personally. We don't abuse you with popups encouraging to sign up, but if you leave your email here:
you will cause our eternal gratitude and tears of happiness. You will see how responsibly we approach our mailing policy, and we promise you won't get any odd word from us! (unless something goes wrong with our AI called Boris) All our emails are gluten- and dairy-free!
Do you like it? Share with your colleagues!
Welcome to TCP (Trood Community Platform). Here we are building a community of like-minded people who share passion and knowledge about cutting-edge software development technologies. If you're looking for advice or willing to share your experience in IT, we'd love to hear from you in our community discussions. If you are a product creator, business owner, or developer who wants to be in touch with industry experts, here in TCP you are in a good company of opinion leaders and other enthusiasts. There is only one little thing left: we invite you to register and get access to all materials and a personalized news feed! Please,sign upand stay at the same wave with us!