Project management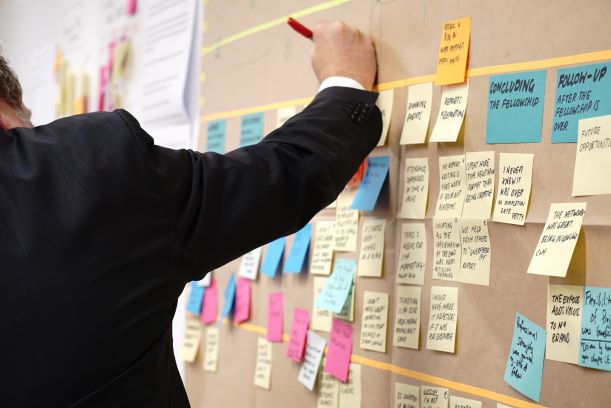 The majority of development activities can be represented as a project. We do see that the skills of effective and consistent project management are vitally demanded in any company. The primary goal of project management includes a set of obligatory tasks: appropriate estimation of deadlines and project roadmap, required resources and their efficient utilization. When a project is properly managed it is performed in full accordance with the set milestones and within planned budgets.
Many industries try to subdivide their operations into separate tasks and projects. This approach allows controlling the entire process and keeps abreast of the process flow during its implementation. In such a case, you can amend a process or a subprocess as it may require and thus to avoid the risk of the whole project.
A project consists of separate tasks with a standard set of parameters such as start date and end date, involved resources (labor, material), connected tasks, deadlines, and milestones. Appropriately following all project procedures, a project manager has a complete view of the entire project when it is running. And he/she keeps staying informed on specific dates to follow, resources to re-distribute, or projects to re-schedule.
The Trood platform offers the full-featured project management tools to plan your resources, set and amend the deadlines and milestones, monitor crucial workflows during the project. You can also create project templates to re-use if there are many similar project-like business procedures. With this approach, your project management department makes possible to optimize their business processes considerably.
Managing a project
Any project needs to have a responsible person, an owner, who controls the project and drives its successful implementation. The project manager receives access to the project profile in our system. Then he/she can assign participants, set tasks and subprojects, specify a priority, attach all relevant documents, and then monitor successful project flow and make amendments if required. Monitoring project workflow, the project manager analyzes the progress, estimates and redistributes the load to make it balanced and efficient.
At the same time, a project participant in his/her user profile receives the detailed info on his/her tasks and assignments in a specific project, as well as access to project calendar with assignments, meetings, deadlines, importance and priorities, required documentation, and related events.
The project management module at Trood platform includes all accompanying information on a project. This may include: dedicated news feed, typical task templates, email integration with the ability to control (set, edit, assign, remove) tasks right through emails. This also displays the full map of a project to monitor project stages and enable attachment of related documents.
Milestone based project monitoring allows controlling its progress and eventual success, in terms of time and budget. You can also monitor the specified control points automatically and notify the project manager in case of emergency. With our project management module, you can control projects in the most appropriate format and style for you and your business applying diverse techniques: Gantt charts, Kanban boards, task list approaches, etc.
In addition to management functions, each project may include related reports, for example, in terms of project expenses, personal KPI's of project participants, and other important criteria.
The Trood platform's project management module is easily customizable for diverse industry solutions. Evidently, projects in the construction industry and in legal firm operations are quite different, but still, they have similar characteristics that allow us to develop and offer tailored functionality for any specific customer based on their business type.
Dear friend! Since you are here and still reading, please know that we perceive each TCP visitor (let alone member) very personally. We don't abuse you with popups encouraging to sign up, but if you leave your email here:
you will cause our eternal gratitude and tears of happiness. You will see how responsibly we approach our mailing policy, and we promise you won't get any odd word from us! (unless something goes wrong with our AI called Boris) All our emails are gluten- and dairy-free!
Do you like it? Share with your colleagues!
Welcome to TCP (Trood Community Platform). Here we are building a community of like-minded people who share passion and knowledge about cutting-edge software development technologies. If you're looking for advice or willing to share your experience in IT, we'd love to hear from you in our community discussions. If you are a product creator, business owner, or developer who wants to be in touch with industry experts, here in TCP you are in a good company of opinion leaders and other enthusiasts. There is only one little thing left: we invite you to register and get access to all materials and a personalized news feed! Please,sign upand stay at the same wave with us!