Finance management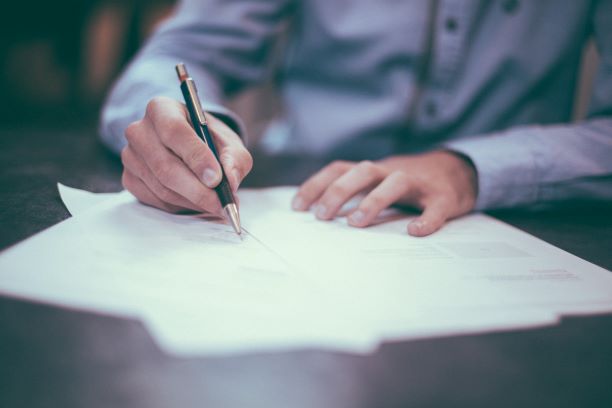 Effective and consistent finance management is an absolute must for any company, independently from its type of business. A company can manufacture or resell goods or it can render services - they all have to control their finance. Typically, companies utilize specific accounting software comprising all-around information on a company's financial transactions.
However, accounting today requires supplementary systems, which retrieve the most important financial indicators and display them for top management for making important, strategic decisions. Such a compilation allows minimizing the huge piles of facts and figures in a dedicated dashboard. A top manager can thus concentrate on strategic tasks and successful management of the company and the business instead of trying to figure out what all the data is about. Customer fine-tunes dashboards based on user needs. Sales managers need more info on their sales operations, customer relations, plans and KPI's. While the CEO may successfully use a general outline of the company's standing and market positions to see that everything's aligned with the strategy. The information in a dashboard is represented in a visual and intuitive way to easily provide a business snapshot at any specific moment of time.
Navigating finance
Optimized finance management is not only provided by special financial software but also a number of complementary software products which separately manage expenses, earnings, financial assets, etc. Every such instrument has not only a common objective to support day-to-day business operations, but also they aim at maximizing profits and protecting financial data from theft and fraud.
High-quality finance management presumes a number of benefits which help streamline the business as a whole:
Faultless and optimized finance.
Up-to-date companies demand extra functionality, not only in accounting software programs but in numerous reports and spreadsheets as well. Extending just a simple financial transaction recording, our software helps finance managers maintain due management of all financial operations, reduce accounting expenses, minimize the time for invoicing, provide correspondence with local tax regulations, and control daily financial transactions.
IFRS/GAAP concordance.
Domestic and international standards of financial operations specify regulations and rules of maintaining financial operations and reporting in a company. These standards prescribe requirements to the financial management software. Our dedicated module at the Trood platform takes into account existing requirements and it can customize for specific client's needs.
Financial accuracy.
Finance management module offers wider functionality than typical accounting software programs. It helps minimize finance data redundancy, provide better capabilities for budgeting, planning, and forecasting, offers excellent categorization of expenses, guarantees seamless integration with legacy baking and financial software in a company.
Security and data protection.
Our finance management module provides fully functional protection of sensitive financial information required for enterprise-level software.
Related operations with corporate finance.
Large companies have financial software often integrated into a global enterprise software complex combining financial and other data in company operations. This helps generate consolidated financial reports.
Scalability of a financial management system.
As a company grows, the number of financial operations may increase exponentially. Any full-fledged financial management system needs to allow good scalability features both quantitatively and qualitatively.
Budgeting and management accounting
Of course, the finance management module cannot limit with superficial data outlining business operations. Such systems are typically integrated with standard accounting and management software and gets access to all-embracing financial data in a company. We provide this integration with all data and can easily customize the client-tailored view only on the required data.
The Trood's finance management module offers the required functionality to perform standard processing of finances and create management reporting of the different level depending on the type of business or user/manager role. The module can be customized, allows analyzing and highlighting critical financial indicators describing the company's financial standing and its forecast evolution.
Like others, our finance management module enables standard functions of budgeting and recording cash flows, profits and loss, and balance reports. In the module, you can fine-tune diverse budgeting approaches depending on current business demands.
In case of management accounting, the module can collect the data from external systems, integrate with legacy software, set the correspondence rules, and event enter the data manually if required. Our platform stores primary documentation and change budgeting model. What's more, with our module, you can track payments, control outdated and outgoing payments.
The module helps build custom reports, make forecasts, plan a budget, retrieve financial data into external systems, and transform it for IFRS/GAAP reporting.
Dear friend! Since you are here and still reading, please know that we perceive each TCP visitor (let alone member) very personally. We don't abuse you with popups encouraging to sign up, but if you leave your email here:
you will cause our eternal gratitude and tears of happiness. You will see how responsibly we approach our mailing policy, and we promise you won't get any odd word from us! (unless something goes wrong with our AI called Boris) All our emails are gluten- and dairy-free!
Do you like it? Share with your colleagues!
Welcome to TCP (Trood Community Platform). Here we are building a community of like-minded people who share passion and knowledge about cutting-edge software development technologies. If you're looking for advice or willing to share your experience in IT, we'd love to hear from you in our community discussions. If you are a product creator, business owner, or developer who wants to be in touch with industry experts, here in TCP you are in a good company of opinion leaders and other enthusiasts. There is only one little thing left: we invite you to register and get access to all materials and a personalized news feed! Please,sign upand stay at the same wave with us!