Content management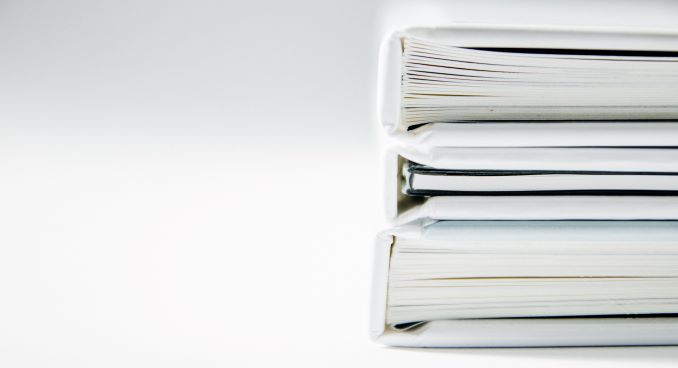 Contemporary companies strive to eliminate lots of paper documents and related operations. Many legislation rules, regulations, and corporate rules presume to document various operations in a company business. Even when transferred to electronic documents, a typical company still generates big volumes of document flow which are to be efficiently managed.
To do that, we use various document management systems, such as Enterprise Content Management (ECM), or Content Service Providers (CSP), as they positioned in Gartner quadrants for specific markets. In such systems, documents are considered in wide definition, as a content. In fact, we are used to considering a document as a paper sheet with signatures and stamps or figures and instructions. However, in company operations, the documents can be diverse - from classical textual documents to photos and files. They are just different types of content included in a specific document.
Content management system components
Today, the content management system includes main features: adding content, managing content, storing, protection, and delivery of content, when it is necessary.
Adding content.
This stage is responsible for the conversion of a paper document to digital form and its download into a system as the electronic file saving the structure and organization of information. Widely speaking, the document can be considered a paper textual paper document (report, invoice, contract, etc), and picture (photo, drawing, chart, diagram, etc), as well as image and video files.
Managing content.
This block is responsible for the connection, changing, and transfer of the information about specifics and content of the documents. As a rule, it is fulfilled by various programming tools.
Storage of content.
It defines where, how, in which format, and how long the documents are to be stored. As the electronic documents are often stored as files, we traditionally use the file system structured in folders and subfolders where users can see the information about files with different types of content and edit this information if required.
Protection of content.
Along with physical protection provided through various levels of user access, the information stored in documents is protected from loss and damage using regular backup actions.
Delivery of content.
In fact, it means copying files of corresponding documents or their copies for specific users after their request and if they appropriate access rights to this specific document.
Managing work processes of the document flow
For all employees to understand, what and whom to transfer or what and from who they must receive, we use a document flow management system, or Content Management System (CMS). It involves literally all aspects of company operations, all departments, and each and every employee. When all document flows can be described and decomposed, they are easier to control through revealing document processing difficulties, defining demand for resources to handle documents and content, assessing technical requirements for optimal document processing and efficient document flow.
The Trood platform provides a customizable solution in document management (ECM module), which allows you to automate routine operations, free up resources to handle complex documents and problem situations, optimize document processing processes, which are important during ubiquitous digitization of business. The Content Service module in Trood allows you to control document management in the company performing all key functions related to documents.
Our module allows registering documents in the system, including the digitization of paper documents. Documents are registered in the system in accordance with the numeration policy accepted in the company. Each specific document has preset fields subject to fill in when registering the document. This allows you to store the documents (or content, widely speaking) in a structured way, to keep versioning, visualize interconnections between separate documents, provide preview functions, and control document delivery to users.
In case of larger amounts of document flow and complex routes of document approval, our module provides the entire document path - from appearing in the system to its final purpose. When moving along the document path, it is possible to track its movements by control points and approvals.
Working with documents and parameters
Typical documents have templates and standard approval routes including action deadlines (for example, service agreements). Digital form for all document parameters allows you to quickly search for required documents by parameters. Integration with email allows you to send the prepared document directly to the recipient according to the specified document journey path.
In addition to the company's document management, our module allows you to control user access rights for each specific document setting up the list of documents and distribute them by categories and departments. All this allows you to organize electronic archives of all documents in the company according to existing regulations and world-known best practices of document management.
Dear friend! Since you are here and still reading, please know that we perceive each TCP visitor (let alone member) very personally. We don't abuse you with popups encouraging to sign up, but if you leave your email here:
you will cause our eternal gratitude and tears of happiness. You will see how responsibly we approach our mailing policy, and we promise you won't get any odd word from us! (unless something goes wrong with our AI called Boris) All our emails are gluten- and dairy-free!
Do you like it? Share with your colleagues!
Welcome to TCP (Trood Community Platform). Here we are building a community of like-minded people who share passion and knowledge about cutting-edge software development technologies. If you're looking for advice or willing to share your experience in IT, we'd love to hear from you in our community discussions. If you are a product creator, business owner, or developer who wants to be in touch with industry experts, here in TCP you are in a good company of opinion leaders and other enthusiasts. There is only one little thing left: we invite you to register and get access to all materials and a personalized news feed! Please,sign upand stay at the same wave with us!