Architecture Concepts: Infrastructure layer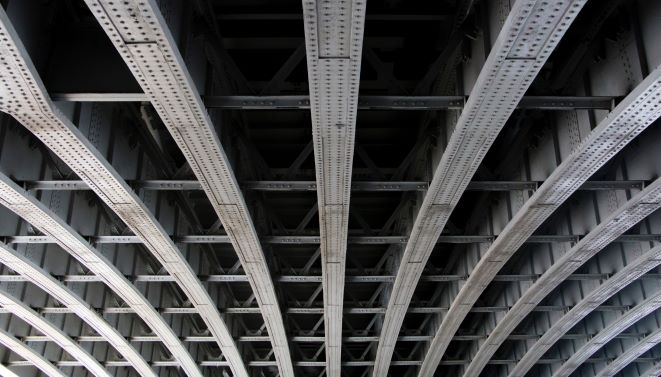 Enterprise Manager
Transparency, Manageability, information harmony are the most demanded characteristics of our Enterprise Manager.
The administration module contains the elements that help administer the entire Trood platform, control system components and platform users. They provide flawless and synchronized operation of the whole mechanism. The infrastructure management system based on EMS includes the following modules:
Cluster Topology
This module is a high-level architectural view of the IT components of the Trood platform. It includes sections describing the nodes of the system, servers used, network program modules, virtual machines. In addition, this module provides services such as web servers, application servers, databases and data warehouses, mail servers, IP telephony processing servers, and other services.
Front-End Configurator
This module provides the work of the external view designer (includes the structure of the displayed page), the registration of applications (enlists the applications that administrator can manage), and the means of combining this functionality with server applications (include containers that aggregate the work of individual components, the possibility of activation / deactivate components, component parameter setting tools).
Service Manager
This module provides registration of all business services and infrastructure services in the system. It contains a service registrar (shows a list of available services and specifies connectors to them, contains links to relevant sections of the Security Manager, allows you to start / stop services), a business process configurator (displays a list of business processes that can be turned on and off, shows the currently running business processes, contains a link to the relevant sections of the Security Manager), the business event configurator (lists all the triggers that can be turned on chat on / off, and also contains links to the business process management module (establishes links between triggers and business processes).
Object Manager
Manages the setup and registration of business objects, dictionaries, and journals. The business object configurator allows administrators to see the parameters of each business object and assign links between them. The dictionary configurator allows the administrator to add/delete dictionaries as data stores, and change their structure (there are lists of dictionaries, the ability to add/delete/edit dictionary parameters, a schedule of backups of dictionaries). Working with the log allows the administrator to view the contents of the log, assign data aggregation parameters.
Reporting Manager
Includes a report configurator (allows you to make changes to predefined reports, change its generation schedule, formulas defining its construction), summary information configurator (contains tools that allow you to add/remove summary data components and change their parameter), adapter and connector manager (allows editing their configuration parameters).
Security Manager
Includes control of access to individual components of the system (applications, services, dictionaries, logs, etc.), assigns default access roles, contains the ability to manage users and determines access policies by roles and users, as well as provides integration with other LDAP access control.
Queue Manager
Provides a description of existing event queues. Shows the number of running tasks, tasks queuing for execution, and the total workload on the system.
Marketplace
Reading this material from the beginning (if you really did - didn't you?), you could find different pre-designed "slots" for custom services. For sure those services that comply with microservices architecture standards are to be reusable. At the moment we are working on a unified environment for hosting such reusable services, encouraging TCP members to share them (priced at their discretion). Stay tuned for updates or <engage to move the platform on with us>.
DevOps and friends
Trood provides best practices of DevOps processes and a list of integrated 3rd party solutions for documenting, testing, profiling, monitoring, deploying and so forth. Though we offer our own DevOps processes are usually specific to a particular development team. We encourage you to link or share your best practices with us and submit your insights to Trood Development discussions.
Dear friend! Since you are here and still reading, please know that we perceive each TCP visitor (let alone member) very personally. We don't abuse you with popups encouraging to sign up, but if you leave your email here:
you will cause our eternal gratitude and tears of happiness. You will see how responsibly we approach our mailing policy, and we promise you won't get any odd word from us! (unless something goes wrong with our AI called Boris) All our emails are gluten- and dairy-free!
Do you like it? Share with your colleagues!
Welcome to TCP (Trood Community Platform). Here we are building a community of like-minded people who share passion and knowledge about cutting-edge software development technologies. If you're looking for advice or willing to share your experience in IT, we'd love to hear from you in our community discussions. If you are a product creator, business owner, or developer who wants to be in touch with industry experts, here in TCP you are in a good company of opinion leaders and other enthusiasts. There is only one little thing left: we invite you to register and get access to all materials and a personalized news feed! Please,sign upand stay at the same wave with us!